Door N Key is here to offer you professional services from a locksmith in West Palm Beach who has plenty of experience in terms of replacing and changing locks and also providing automotive, residential, commercial and 24 hours emergency locksmith services. Of course, you don't want to settle for just any West Palm Beach, FL locksmith, which is exactly why you'll appreciate our years of experience, professionalism, and attention to detail.
Contact Details
Products & Services
Residential Locksmith
Have you purchased a new house? Have you been doing renovations and want to install a new lock on the front and/or back door? This is the perfect time to contact a residential locksmith West Palm Beach to get the job done properly. We specialize in a variety of services including home security locks, high security locks, home lockout service, and we can even rekey door lock systems with ease. We are well-versed and experienced in a wide range of models and types of door locks. Door N Key can handle your job with ease and of course professionalism.
---
Commercial Locksmith
While it's common enough to find a residential locksmith, it can be a whole other story to try to find an experienced and professional commercial locksmith in West Palm Beach. well you can now consider the search over; door n key is here to help you with your commercial lock issues. whether you find yourself locked out, wanting to change the locks, or install a new lock system, we can get the job done. we specialize in commercial door locks, master key system, and high security locks. we know that keeping your commercial property safe and secure is an absolute must, and that's why we make sure the job is done correctly.
---
Auto Locksmith Services
Our customers are our top priority, and with that in mind we are sure to be able to help with the service you need including car lockout, auto keys made, transponder key, car key programming, ignition and Motorcycle Keys. It's always a good idea to have a spare set of keys to your vehicle. If there are two drivers in your house, then obviously each person can have their own set. There is also the fact that having a spare set is handy should you find yourself locked out of your vehicle. Not to worry, it happens to the best of us! If you find yourself with just one set of keys, then you'll want to contact us so we can make you a set of car replacement keys. We are able to perform the service quickly and properly so that the keys are guaranteed to work.
I would recommend this business
They helped to install 20 locks at my apartment.
| | | |
| --- | --- | --- |
| Value for money | | |
| Service & support | | |
| Quality | | |
| Location | | |
| Overall rating | | Excellent |
---
I would recommend this business
Barel went out of his way to Take care of my new key fob, totally professional would highly recommend
| | | |
| --- | --- | --- |
| Value for money | | |
| Service & support | | |
| Quality | | |
| Location | | |
| Overall rating | | Excellent |
---
I would recommend this business
Quick, convenient and efficient. Great customer service. Thank you.
| | | |
| --- | --- | --- |
| Value for money | | |
| Service & support | | |
| Quality | | |
| Location | | |
| Overall rating | | Excellent |
---
I would recommend this business
VERY fast & efficient!!! I needed them immediately & they came right away. Cristian changed my locks fast and cleaned up after himself. I HIGHLY recommend this company!!!!
| | | |
| --- | --- | --- |
| Value for money | | |
| Service & support | | |
| Quality | | |
| Location | | |
| Overall rating | | Excellent |
---
I would recommend this business
Some of the buttons on my car key fob suddenly stopped working. The only way to unlock the doors was to open the trunk and crawl through! Barel's service was excellent and my new programmed key fob was reasonably priced.
| | | |
| --- | --- | --- |
| Value for money | | |
| Service & support | | |
| Quality | | |
| Location | | |
| Overall rating | | Excellent |
Customer Testimonials
I lost my key and I need it the job to be done as soon as possible . I didn't have to wait long the job was done pretty quick and well. I'm very skeptical for locksmith services they are not all honest. This time it went well best experience so far... highly recommend it.
---
Barely is an outstanding professional, very respectful, very pleasant to have him serving us, we highly recommend Barel to anyone that needs his services. Outstanding!!! We will call him Everytime we need his services. Thanks for having Barel.
---
Barel provided excellent service-a job done perfectly, in a timely fashion and with excellent communication along the way! I highly recommend him.
---
Needed Lexus keys cut for blanks that I had bought on line. Called to see if they could help. We set up a meeting place as I was heading out to run errands. He showed up to my location when he said he would and greeted me with a smile and positive attitude. Cut two keys and had me on my way in a short period of time. Even with having to remove the old remote that was superglued to the shell. Very positive experiance.
---
I needed a car remote programmed and dealer wanted $150! Door n' key came to me and did it for much less! Prompt, courteous and professional. I would recommend this company anytime!
---
I called this locksmith for a car remote and he came 10 minutes after I spoke to him. He made a new remote key and programmed it for a reasonable price. I would highly recommend him and definitely use again.
---
Barel is super friendly. Saved me $500 and 2 days wait to replace the electronic key in my ford. Highly recommend his work.
---
I called Door N Key just days before hurricane Irma. I new I would probably not have much luck. I need keys for my hurricanes shutters. They came over and actually had the key I needed. They were quick and efficient. I highly recommend them if you need a locksmith!
---
If you are in the area and locked out, this is the place to call. I called a few places who couldn't give me a quote and charge a service fee. Door and Key not only was competitive with their prices but the service was excellent! Barely arrived within 10 minutes, was fast, friendly, professional and his price beat all of the places who did give me a quote.
Videos
Car Key replacement , Depend on Door N Key Locksmith in West Palm Beach, FL Today! Are you in need of car key cutting services? Is your car key misplaced, stolen or broken? If you need new or spare car keys, there is only one place to call, and that is the best locksmith around. Door N Key Locksmith in West Palm Beach, FL provide top notch car key cutting services, no matter how advanced your car key is. The locksmiths are skilled in cutting out a new key and even reprogramming remote car keys and transponder keys without the original copy. If the key is broken in the lock or ignition, no need to fret. These locksmiths have got you covered.
Social Activity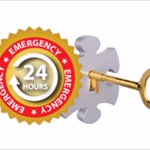 Door N Key Locksmith - Palm Beach Gardens, FL https://t.co/Q6a05tiBnX